Download Vicarman – "Carry Your Load" mp3 now. Listen & Download fresh superb hit, Vicarman – Carry Your Load as it is hotly served. Download Music MP3 Vicarman – Carry Your Load right here.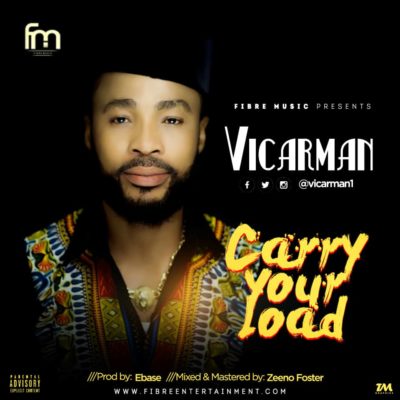 Fibre Music who just released the T R U E EP Album on iTunes and all online sales platform, featuring songs of Vicarman and FR One. Now presents another nice and lovely Afro sound.
But this time, it is from the collections of the creative and versatile Fibre Music act himself. This melodious Afro tune titled "Carry Your Load" which was uniquely rendered by Vicarman is well garnished to rock your wedding party. The song "Carry Your Load" is Produced by Ebase Mixed and Mastered by Zeeno Foster.
Instagram, twitter and Facebook:
@Vicarman1
NB: Please be aware that Vicarman – "Carry Your Load" is hosted outside this particular website as we host NO file. In case of any copyright claim and request for take down, kindly use our 'contact us' page to put a notice across.