Android is the
great
operating system. The keyboard is one of the most important things that we use in android.
By default, android comes with default keyboard but there is a number of third-party keyboard apps available for the android.
Some of them are free and some are paid.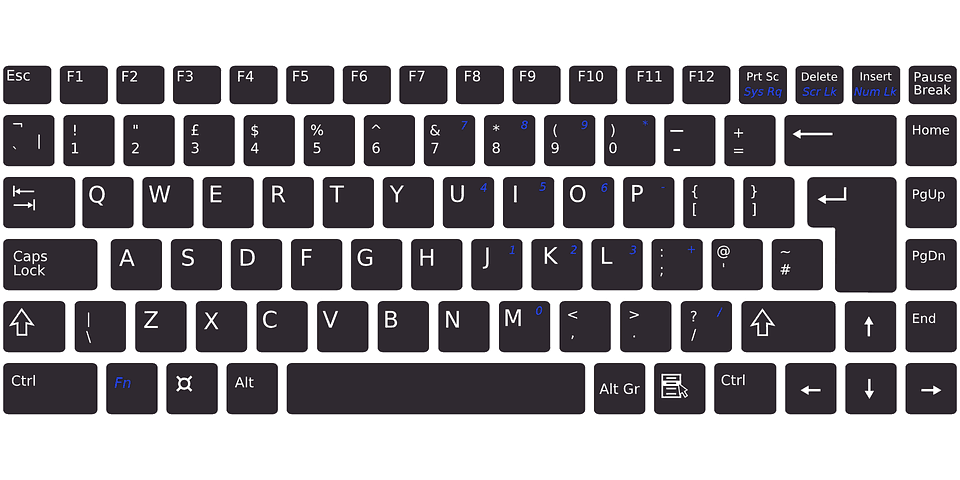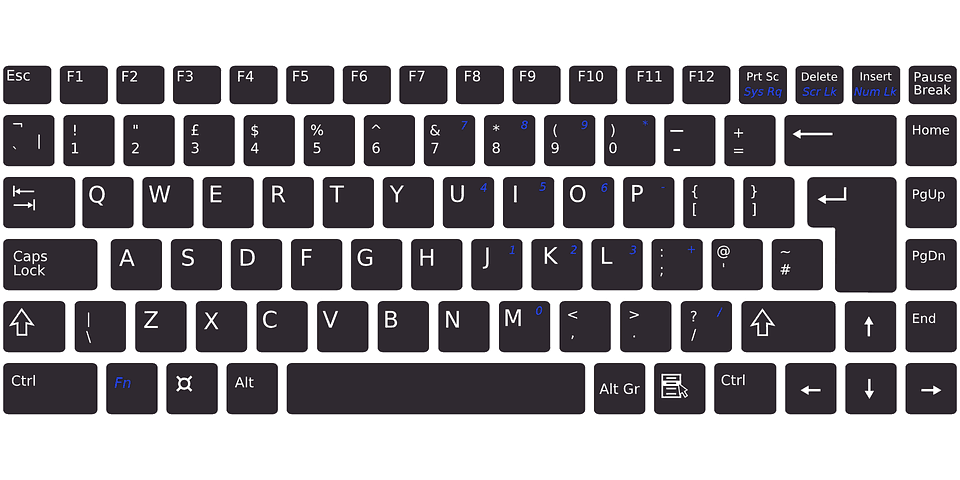 In this article, I will tell you the best Android keyboards apps.
I found that it is a popular article across the web so I thought about creating a post of that topic.
There are tons of apps available in the play store. Before writing this article, I have searched a lot on the internet and tested many apps to find an excellent app for you.
After all, I want you to give quality content. I don't want to write about thousands of apps that are useless.
Everyone knows it is risky to use a third-party keyboard app because it records every key activity. I read the news about third-party apps that it will record user data.
But not always. I mean what if they record data. Challenge is when the company is unable to protect your data.
No, more words. Let's start.
Top Android keyboard: You will love these apps : )
By the way, if you like my writing then let me know by comments
Swiftkey keyboard: one of the best creative keyboard
This is an awesome app. You know everybody like the iPhone. But If you are unable to buy an iPhone, then you can use this app to get the iPhone keyboard.
It supports 300 languages. Although we do need so these languages. It is downloaded 100,000,000+ and it has 4.5 rating by 2,794,308 users.
It is used by 250 million peoples worldwide. Do you know Microsoft acquires this keyboard?
From Rating, you can estimate how many people like this app. This is not the only keyboard app.
Like sending Gif, images, You can edit your images I mean to write on images then send it. It will be helpful while using WhatsApp.
You can view the calendar. That is real creativity. All these features in one app.
People who have to open another app while working. This keyboard is best for them. Off curse, you can customize it according to them.
This is one of the best keyboard app in the world. This app has everything as you can even send location, Gif, Stickers, etc.
Here is the video if you want to know more about this app.
Like other apps, you can change the theme, etc. Try it once you love it.
It also comes with the Good range of different themes. I told you this is one of the best keyboard apps in the world.
Gboard: Most used Keyboard
This google keyboard is still the greatest app for the android. I know it looks simple, but this is a really great app.
I think this is the most useful app in the world. It is downloaded by 1,000,000,000+ and it has 4.1 rating by 1,930,762 users. Which is insane.
It is pre-installed on all the android phones. Like the above app, it is more than the keyboard. You can change themes, type faster with the help of Glide typing search on google without opening any app.
I think you know all these tricks. But make sure you keep it up to date. So you will get new features. With the time this app will get better.
You know if you want to search something on the Google then you can open Google within your keyboard app. Here is the video if you want to know more about this app.
Because it will catch you what is your life schedule. The biggest thing about this app is that it is free. Almost every third party has paid plans. But this is just awesome. You can use voice instead of typing.
You know voice typing is by Google. In starting it can take some time to understand but after that, It will understand your voice better. According to a case study, It produces 95% correct result.
You can Change according to your needs. You can change themes, size, keyboard, etc. I hope you will love this app.
Cheetah: Best beautiful keyboard
This is a really amazing keyboard for android. This app is a bit different than other apps.
It is downloaded by 50,000,000+, and it has an awesome 4.5 rating by 1,251,846 users. You know the best thing I like about this app is you can even earn cash.
For earning cash you have to watch videos or change themes. But don't expect to much cash from this app. You can only earn a small amount of cash.
I mean you can earn cash so you can recharge your phone.
In this app, there are some simple tasks like watching the video, change themes. From where you can earn money.
Like simple things It has a variety of themes, You can use smart reply feature. One of the best thing about this app is that 3d themes.
Other simple things that this app is that It has smart auto-correction and Gesture typing.
It has all basic features that every keyboard has like typing smart auto-correction, and 3000 colorful themes. If you want to like modify a lot your app, then this app is for you.
I mean you would like to changes themes, colors, opacity, etc. This app has everything that what you need.
Grammarly: Best for those you want to make English mistakes
If you make a lot of English mistakes, then this app is for you. You know when I start my blogging journey. I don't know how to write.
I write an article then ask my sister. Is it good? 🙂 But after some time I find about Grammarly. Grammarly is Chrome extension which underlines every keyword that you type wrong. Then you can correct it.
No matter what type of English mistakes you are making it will correct all mistakes. Weather is related to grammar, or anything else. It will find the error.
Still, I made a lot of mistakes in English, but Grammarly is available for me.
Now Grammarly creates a keyboard for the android users. You have to make an account for this if you want to use it.
For those, you want to type without making any mistakes. This app is perfect for you.
Grammarly has free and paid plans. You can use anyone. I think the free plan is Good enough for you. But if you are a professional Blogger, then you can use a premium plan. I mean if you like to send professional email without simple mistakes then you can use this app.
Grammarly paid plans to start from $11 if you buy for one year. But if you buy for 1 month then It will charge you $29.
No matter you are an Office user or Mac user or a Desktop user. This app available for all system. You can use it within your Microsoft office, or you can use an android keyboard or you can use it within your office.
This app is new, and It is not a popular app. It is installed by 1,000,000+ users. The biggest Challenge of this app is the size.76MB which is very large.
Bobble Indic Keyboard ❤️ Ғ◎И†Ⴝ, GIFs & Themes
Another great app in the google play store. Using this app, you can create your own stickers. The best thing I like about this app.
You can even change the font style using this app. This app support 24 languages. There is the funny animated GIF.
It has a 4.5 rating, and it is download over 5,000,000+ times. This app has a 4.5 rating by 258,591 users.
Like other apps, it has glide typing, voice search, word correction, keyboard photo themes.
I already told you the best thing about these apps is that you have stickers. There are thousands of free stickers available in the this, or you can create own one by taking your selfie.
You know there are some peoples are just free for time pass. This type of app is best for them. Just use it once you will love this app.
If you like crazy things, then go with this app. It has call crazy stuff that you will like.
Keyboard
This app name is the keyboard. Simple but awesome. The best thing about this app is that you can change font style, gesture typing, it has awesome emoji.
We know every keyboard has the unlimited amount of themes. But in this app, you can completely customize your theme.
This keyboard support 60 languages. Smart word correction is simple things.
Every app that I'm listing here has unlimited themes. So I will not write about themes. Every keyboard has unlimited themes. We here are looking for different things.
Like other, it supports multiple languages.
It downloads over 50,000,000 times, and it has 4.5 rating by 414,137.
Flash
This is a different one. It has everything different. If you are looking for something stylish app, then this is for you.
It supports 50 languages. Did you know this app has 1000 themes. This app is used by 500 million people. App rating is 4.1 by 1,040,973 users.
I think the rating is an awesome option to check app quality. The thing I don't like about this app is ads.
Ads are very distracting for android user.
I know everybody wants to earn money but ads in the android app are very distracting. Especially popup ads.
I know some other apps also contain ads. But this app looks great and ads just.
Hitap
It supports 80 languages. Like other apps you can change themes, it emoji apps. I don't think so there is nothing to explain about this app.
It has 4.1 rating 228,574 users.
The best thing I like about this app is sound. When you press a key. The sound that produces is just awesome. This is one of the best things I like about this app.
Other common things like gesture typing, topbar, keypup, etc. This app has everything. This app is for both who don't like too many functionalities in the app but they want to customize the app, or they want a better app.
Facemoji Emoji
This is an awesome app. You know the different thing that I like about this app is that it has stickers. Like other, you can change themes. You can place your own custom themes. As the background of the app.
This app has 350 emoji. App rating is 4.5 by 380,479 users.
Voice typing, gesture typing is a pretty common thing. Every keyboard has these types of things.
There are a variety of themes. This app has 150 themes you can pick any theme out of these themes.
Fleksy Emoji & Gif
This app has some cool features. Like you can change themes. Themes of this app are simple, but you will love these themes.
This video will explain everything about this app. Click on the play button.
It supports 40 languages. This is like Gboard.
What you are using
Hey if you are using a different keyboard that is not on the list then let me know by comment. I will check it. If I like it, I will add it shortly on this page.
Don't forget to leave the comment. Just tell me which app you are using. Either from these apps of any different app.